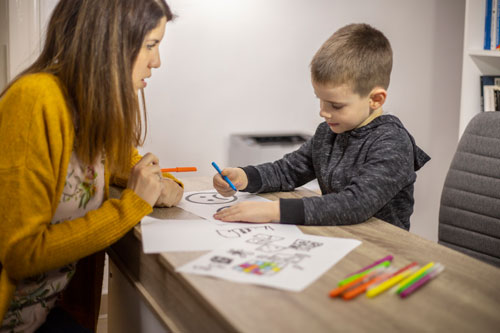 This a short term, intensive program for children to meet mental health and behavioral health concerns in the home, school, and community environments. This is can be referred to as Intensive Behavioral Health Services (IBHS).
Behavioral Consultant (BC)
Works with the child's therapist and the treatment team when the child needs a special behavior management plan. Services are provided by masters' level clinicians with specialized training and licenses (BSL, LPC, MSW, LCSW, etc.).
Mobile Therapist (MT)
Provides individual and family therapy to assist the client and all family members in coping with the symptoms of their disorders. Services are provided by highly qualified and trained masters' level clinicians.
Behavioral Health Technician (BHT)
Provides one-on-one intervention with the child and helps caregivers develop the skills needed to manage their child's behavior.
IBHS Process
The first step is calling to make a referral in which general information is taken. Next, an intake specialist will be in contact to schedule an intake to gather information. Then a psychological evaluation is scheduled and performed by a Licensed Psychologist or a written order for services by a Licensed Clinical Social Worker (LCSW) to determine what services will best fit the child, family, and school needs.